The grapewine and the wine always belonged to the people's culture: drinking a glass of wine , more than a practice, can be considered as a recalling of a ritual action which has been trasmitted since centuries.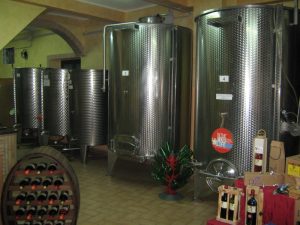 The company, named Parrilla, was born in Ciro' Marina in 2000, and is working with grapes and wines since four generation.
The company produces wines with a strong personality, as an image of the local millenary tradition, of the harmony between the farm and the territory, with a new idea of innovation.
The company takes particular care of the production control, from the growth of the wine, during the delicate phase of maturation, later in the phase of crop, of fermentation and refining. They take also care of the phase of bottling and the fallowing distribution on the national market.
WINARY
The winary of wine making, has always been in Ciro ' Marina. In this winery, the generations have been passing the handed wine's tradition and wineyeard's care from father to son, together with a modern technology of wine-making an tools to improve production. Modern steel silos supplement the traditional oak barrels , whikle maual wine press have handed over modern advanced machinaries.